November 17, 2023
Action Items
Winter Term Books: It's that time of year again to order books and materials for a new semester. Please take a moment to complete this Google form to let us know if you plan on ordering your student's books, or if you would like one of our staff members to order them for you. If you are choosing to order your student's books, please read through all the instructions on our Preparing for School page on our website. Remember, we can only reimburse you for books or supplies if you go through Amazon. If you have any further questions or need help with password changes, please contact us.
Announcements
Thanksgiving Week: As you know, next week is Thanksgiving! Wednesday, November 22, will be a study day. The actual Thanksgiving break will begin Thursday, November 23, and will go until Friday, November 24. All classes within these dates are canceled and offices will be closed. Have a fantastic Thanksgiving break! WAC is grateful for you.
Absence Request Form: If your student has a planned absence or is absent due to an illness or other circumstances, please complete our Absence Form right away.
Student Success Lab Classes: If you feel your student would benefit from classes that focus on support and student success, please contact our Family Support Specialist, Joanna Herndon, about the Student Success Lab Classes that we offer.
CHOICE Humanitarian Project: Williamsburg Academy Humanities 7 Grade students have kicked off their annual humanitarian project with CHOICE Humanitarian. In class, students are learning about the cultures, challenges, and ways of life of various countries in Central and South America. With that being said, our students have chosen to help the people of Contorno Pallcoso, Bolivia build a water system to provide clean water to their families and the surrounding communities. If you would like to join our students in raising funds for their project, go to the CHOICE Humanitarian fundraising page to donate.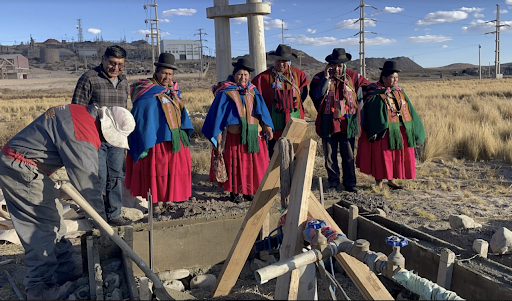 Upcoming Events
November 22-23: Thanksgiving Break