The Williamsburg Curriculum…
…is a hybrid of two models—Liberal Arts (often called Classical Education) and Leadership Training. Next, we add dynamic mentors to guide students through the curriculum. The results are young people equipped to change the world!
Liberal Arts/Classical Ed
At Williamsburg, education is about learning how to think, not what to think. That's why we guide students through the writings of the world's best thinkers, through projects that invite them to put ideas into action, and to experience the power of knowledge!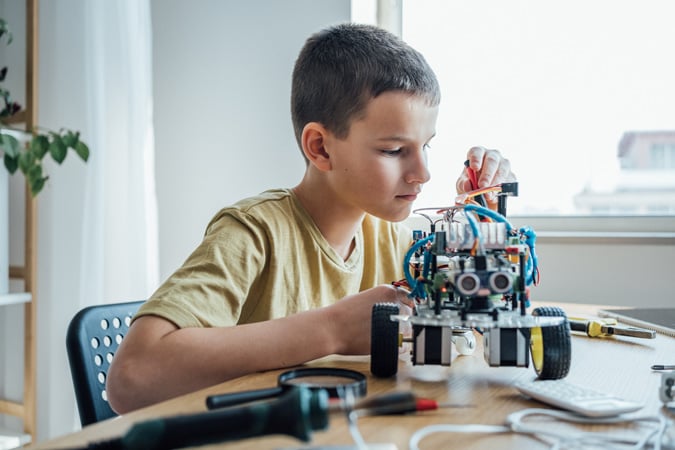 Leadership Training
At Williamsburg, students step off the beaten path and define their own way. In our proprietary Leadership Program, students learn to make decisions based on principles instead of peer pressure and develop skills to maximize their talents, energy, time, and relationships.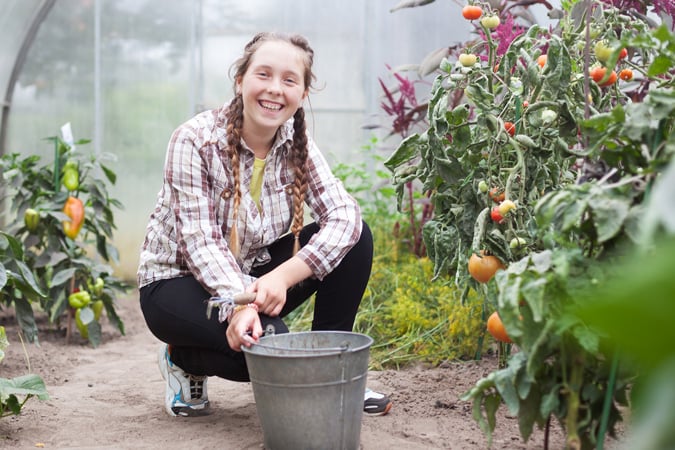 Dynamic and
Engaging Mentors
We hire teachers who want to be mentors, not blowhards of the classroom. Our mentors ask questions instead of giving lectures, challenge thinking instead of teaching toward a test, and, most of all, invite students to take ownership of their education.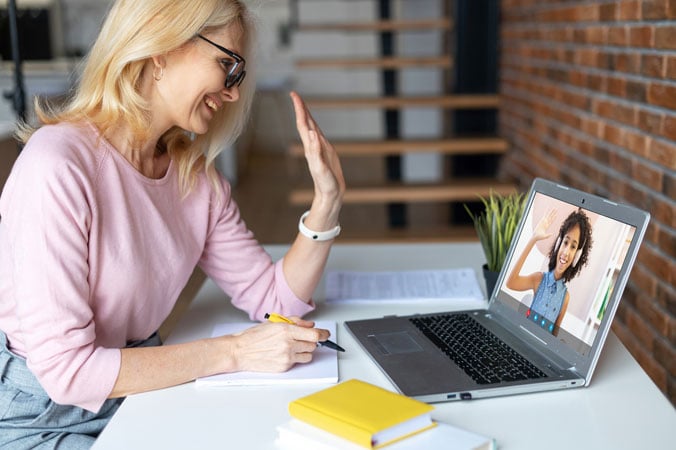 What parents and students say about our online middle and high school programs:
We offer complete and fully accredited—yet radically unconventional—online high school and middle school programs. It's education reimagined to empower your student to thrive throughout life.
About Our
High School Program
Our rigorous, inspiring high school program is built to help your student thrive in the 21st century. With our unique mix of liberal arts studies and leadership training, your student will learn to think independently and live intentionally. Our mentors will challenge your student to explore the works of history's best leaders, philosophers, writers, mathematicians, scientists, and artists. In the process, your student will unlock new levels of insight, energy, and creativity—and get an education to match their potential.
Our High School Program Includes:
I was reading the Odyssey for World Lit. and there is a part where a character says "Few sons are the equal of their fathers; most fall short, all too few surpass them." This was a TLE for me because I want to surpass my father. I want to be the best I can be and even though it's a challenge, it's not a negative one. It's an invitation to be greater than everyone else.
Owen, a 12th-grade student
In my history class we do Socratic seminars where students could act as British Parliament members from the 1700s. This made me different because I saw it how Britain saw it, so it furthered my understanding of the Revolutionary War.
Michael, an 11th-grade student
I have loved Social Leadership so far! This class makes me feel like I can be myself and I feel like I am just feeling better overall lately. This class is so welcoming and the way things are explained and taught makes me feel like it's really easy to find my true self. Social Leadership is my favorite class!
Ashlyn, a 10th-grade student
In Leadership, I had to complete a goal off of my life list. I chose to meet a fellow Burger. The timing of the assignment was perfect! I feel like meeting someone in person, who I only see twice a week on a computer screen, was so eye-opening! It was amazing! It helped me realize how much I appreciate these people that make me smile, laugh, and uplift me. I gained a stronger desire to be kind, while also gaining an amazing friend.
Abigail, a 9th-grade student
About Our
Middle School Program
Our middle school program is designed to help your child navigate the challenges of adolescence. Through project-based learning, your student will expand their self-confidence and mental and emotional intelligence. They'll also discover the real-world relevance of each subject—and have fun along the way! Our mentors will nurture your student's curiosity and love of learning as they mature, make new connections, and gradually increase their workload—preparing them for success in high school and beyond.


Our Middle School Program Includes:
I have always gotten good grades, but last week, I had this Chinese Presentation and only got 10 out of 100 on it. It turned out that I had misunderstood the instructions and that is why I got 10 out of 100 on it. But now, I have learned a lot from this, and understand why I had gotten this score. I have learned that you can learn from failing. I have always been afraid of failing, but now I understand that I can learn a lot from it, and even avoid the same mistakes I made.
Keely, an 8th-grade student
For my Leadership class, we recently read The Little Princess. I enjoyed this book very much. It taught me how to be positive in the worst circumstances. In the book, the main character (Sarah) was always happy, and always wanted to help. She was telling stories to people, and using her talents to help teach others who didn't have the same gifts as she did. I want to be more like her, and I have a goal to do that.
Jordyn, a 7th-grade student
Learning from the other students who live all around the world has been cool. Learning about the places they live helps me think about other perspectives more and see the world in a bigger picture.
Dane, a 6th-grade student